VENUS COMBUST - AUGUST 1ST TO THE 27TH, 2019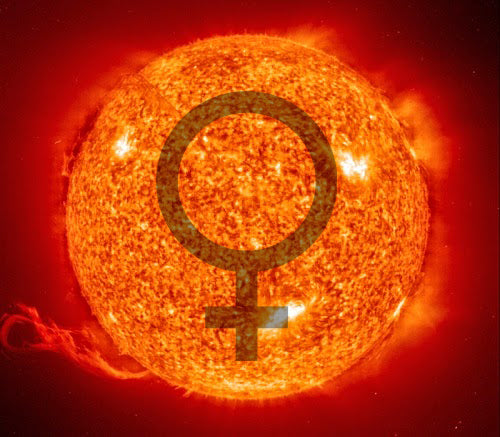 Venus is moving closer to its point of combustion with the Sun.  Combustion occurs when a planet gets too close to the Sun.  Astrologers differ on "how close."  My combustion rule is that when a planet is within 4 degrees of the Sun, then it is combust.  When this happens, the planet becomes burnt up in the brilliant light of the Sun.  Visually, if a planet is close to the Sun, and if you look at it around Sunset, you might see it next to the Sun.  If it is too close, you won't be able to see it because of the intensity of the brilliant sunlight.
In a natal chart, combustion causes the person to identify with the significations of the planet that is combust.  In the process, those significations can suffer in some way.  It's not all bad. A planet in combustion produces some positive qualities and some that are more negative.
In the case of a combust Venus in the natal chart, for example, the person might identify with beauty or creativity.  In a man's chart that might lead him to become very creative and charming.  He could marry a beautiful woman, but he might find that some of the promise of love and affection is lost.  He might work hard, hoping that if he only shines enough in his work, he will eventually receive the ideal love and affection that he craves.   So the tendency when Venus is combust, is that the outer qualities of Venus are usually quite evident, but the inner fulfillment of those qualities is diminished.  
At the moment, we have a transiting combust Venus occurring from around August 1st until August 27th.  The transiting combust Venus is not the Venus in your natal chart, it is just Venus moving through the sky, which has an effect on the whole world.  This is a time when expressing love and affection outwardly can be easier.  You can use this period to reach out to people and to express qualities like kindness, compassion, affection, charm, and friendship.  The shadow side of this influence is that it can also produce a tendency to express these wonderful qualities in a more outward way, without really connecting to the authentic inner core of the quality.  It can sometimes bring a motivation that emphasizes the outward appearance over the inner authenticity.  A little self reflection can go a long way to offset this tendency, making the period of a combust Venus an enjoyable, loving and creative time.  
---
---
Also in Astrological Events