Jupiter in Scorpio: October 11th, 2018 - November 4th, 2019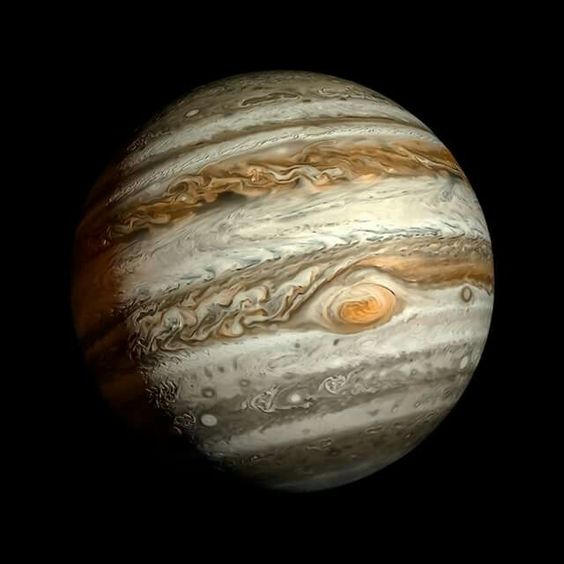 Jupiter in Scorpio
October 11th, 2018 - November 4th, 2019
On October 11, 2018, Jupiter moves into Scorpio. As many of you know, Jupiter stays in a sign for about 13 months at a time. Each time it moves into a new sign, it brings its expansive nature to a new area of life. Over the course of its transit, Jupiter will move through Vishakha, a nakshatra related to achieving goals, Anuradha, the nakshatra of devotion and partnership, and Jyeshtha, the nakshatra of business. As a result, while it is in Scorpio, Jupiter will support a diverse array of significations such as business, finances, science, relationships, personal growth and spiritual development.
Jupiter's transit usually shows an area of life where positive experiences are likely to happen. As it moves through a house in the individual horoscope, Jupiter expands and promotes whatever that house signifies. How it behaves in your individual chart, depends on the unique combinations in your chart and the particular house it is transiting. Even though it is not possible to give detailed predictions without seeing your individual chart, it is possible to determine the house, relative to your Sun Sign, that Jupiter will be transiting. That allows me to make some general predictions without your chart in front of me.
The following areas of your life are likely to show some improvement during Jupiter's transit in Scorpio. Remember that Vedic astrology uses a different zodiac, so the dates allotted to each of the signs are different from Western astrology. If you know your Vedic Moon sign, Arudha Lagna, and Ascendant sign, you can read the predictions given for those signs as well.

Vedic Sun Signs
Apr 14 - May 14 (Aries) This transit may bring financial increase from outside sources such as partnership, business contracts, loans, inheritance, insurance, or clients. This is also an excellent time for practicing yoga, and for any kind of therapeutic activity.
May 15 - Jun 14 (Taurus) This period may improve relationships or partnerships. It is a good time for business and suggest opportunities or profits coming through your association with other people.
Jun 15 - Jul 15 (Gemini) This period is good for health, so it is a good time to begin or reemphasize a diet or exercise program. This is also good for employment, so if you are looking for a job, this transit will support your efforts. If you already have a job, it could improve your situation.
Jul 16 - Aug 16 (Cancer) This transit supports children, creative activities and romance. All three nakshatras transited during this period are related to passion and sexual energy, so this period could increase your libido or your desire to find a partner. It brings attractions and romantic involvements. On the other hand, the same energy may be channeled into bhakti, the practice of spiritual devotion.
Aug 17 - Sep 16 (Leo) This period may expand or change your residence. It is good for the purchase of vehicles and educational matters. It also supports and improves the partner's career.
Sep 17 - Oct 16 (Virgo) This transit promotes communication. It is a good time for taking classes, reading, studying or teaching. The period may also bring long distance travel.
Oct 17 - Nov 15 (Libra) During this period, Jupiter promotes finances. This may give you the desire to make a significant expenditure of some kind. This is a good time to improve your health through making positive changes in your diet. The period is also good for your career.
Nov 16- Dec 15 (Scorpio) This Jupiter transit may give you lots of new plans and make you feel optimistic about your future. It also promotes health, social interaction, and romance.
Dec 16 - Jan 13 (Sagittarius) During this transit, you may have opportunities in distant places or you might travel. This is also a great time for meditation, introspection and reflection.
Jan 14 - Feb 12 (Capricorn) This transit supports and expands friendships and social interactions. It is good for finances as well.
Feb 13 - Mar 13 (Aquarius) Jupiter is transiting your career house, so it supports all of your ambitious plans and may improve your job situation.
Mar 14 - Apr 13 (Pisces) This period supports spiritual growth. It is a good time for education and may also bring opportunities for travel.
---