Rahu in Aries, Ketu in Libra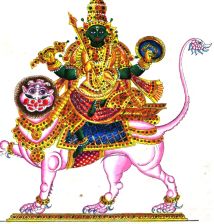 Rahu and Ketu (true node nor mean node) changed signs on March 16, 2022, when Rahu moved into Aries and Ketu moved into Libra.  This kicked off a new eighteen-year transit that will be bring significant changes both globally, and also for each of us in our individual lives.
On the global level, Rahu is now in Aries, signifying an increase of assertiveness and aggression.  This is a challenging transit, since it promotes aggression and military conflict in different parts of the world.  For example, Rahu is transiting the 10th house (the president and the government)  in the chart of Russia, so it suggests that the Russian president will be in an aggressive, ambitious,  belligerent and uncompromising mood during this time.
Aries is the sign of the self.  Rahu is the planet of urgency.  Rahu's transit of Aries symbolizes the emphasis and prioritization of individual desires and needs over those of other people.  Ketu in Libra, the sign of other people, suggests a tendency to evaluate our experience with other people as being deficient and disappointing.  So, on the negative side, this transit plays into a global trend towards selfishness, nationalism,  and egoism.
On the other hand, with a little awareness and insight, Rahu in Aries can bring constructive change and the ability to blow up old stories and programs that keep us from seeing things as they are, especially stories related to how great or special we are.  Addiction to the idea that we are special in some way is more ubiquitous than the opioid crisis, so I am not holding my breath that masses of people will get this one.  But that doesn't mean that you or I can't make some progress in that department. 
Ketu in Libra has the potential to move from disappointment with others to compassion for others.  The progression goes something like this.  Life is a mess.  I am a mess.  Everyone around me is a mess, that's why they are disappointing.  What a bummer!  I give up!  I might as well just let go and accept the mess.  We're all in the same boat.  Everything is ok, and everyone is ok.  Once again, there is probably not much hope that the whole world will get this and that peace will reign on earth at last, but there are people all over the world that consciously work on generating acceptance and compassion towards others.  For them, Ketu in Libra will help them take their understanding of compassion to a whole new level.
---